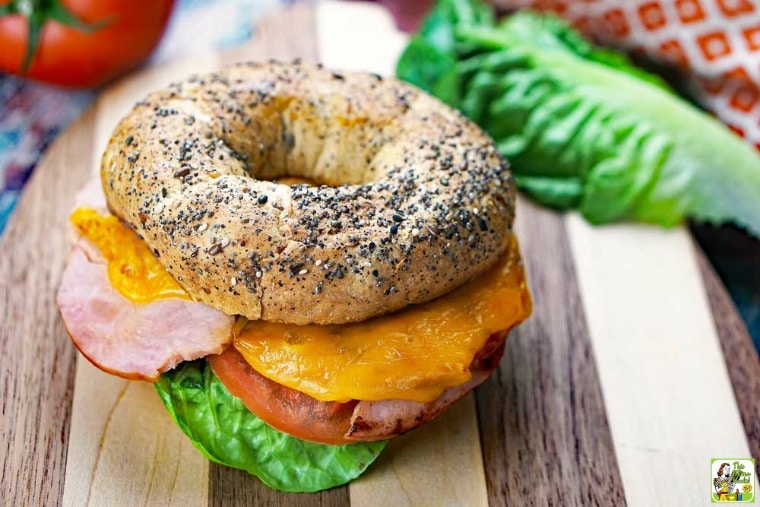 This Ultimate Bagel Sandwich is guaranteed to break you from your lunchtime rut.
Most of us are tired of having the same old lunchtime sandwich routine. That's why you should take the opportunity to treat yourself to this knockout of a bagel sandwich.
What makes the Ultimate Bagel Sandwich so special? It is the components — top-notch bagel bread, a nice deli cheese slice, freshly sliced tomato with lettuce, buttery spread, fruit jam, and Hillshire Farm® Premium Carved Slow Roasted Seasoned Ham.
What makes it even more exceptional is warming up the ham in a skillet, so it starts to brown and caramelize. Then, allowing the cheese gradually melt over the ham before putting it in your toasted bagel (getting hungry yet?) .
During these cold winter months, there's also nothing like biting into a warm, toasty Ultimate Bagel Sandwich with a candy schmear of fruit spread. (I chose an all fruit orange marmalade). Mmmmmmmmmm, so good!
If a bagel breakfast sandwich is more your thing, you will find directions below on how to add an egg to the Ultimate Bagel Sandwich.
Believe me, you'll never go back to having a normal sandwich for lunch again!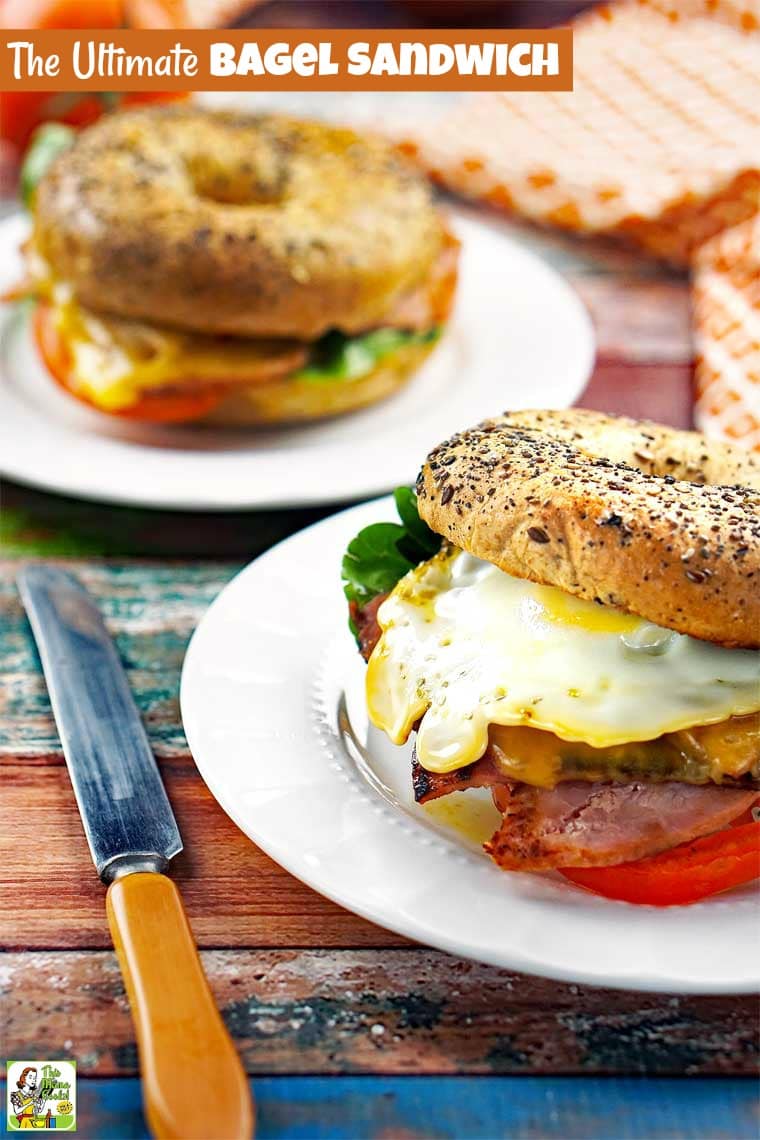 Create a special bagel sandwich with a little help from Hillshire Farm Brand
I'm a huge Hillshire Farm customer from way back, and I really like their new premium carved, high-quality meats. It is so delicious in this bagel sandwich recipe. And since the meat is all natural and contains no nitrates or artificial preservatives, I can feel good about eating it.
Hillshire Farm Premium Carved Meats are like purchasing freshly sliced ham, turkey, or chicken breast from the deli counter, but in a less expensive price. This makes it feasible to construct a much better meal with premium meat without breaking your food budget!
On top of that, you don't have to wait in line at the deli counter because Hillshire Farm Premium Carved Meats are accessible with the packed lunch meat at the perimeter coolers at Walmart. Super convenient!
You can also buy Hillshire Farm Premium Carved Slow Roasted Seasoned Ham via Walmart's Online Grocery Pickup service. I haven't tried the service yet because I really like to browse the aisles for recipe ideas (and a little exercise). But a lot of my friends LOVE the pickup service, so I'll have to try it soon.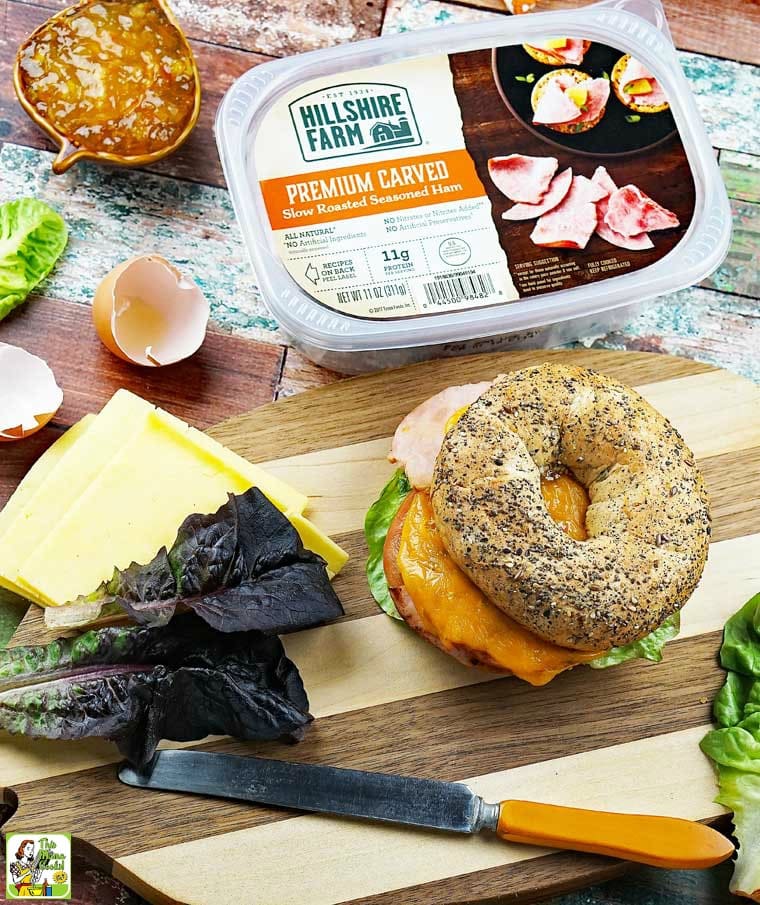 ● Hillshire Farm Premium Carved Slow Roasted Seasoned Ham
● Hillshire Farm Premium Carved Oven Roasted Turkey Breast
● Hillshire Farm Premium Carved Rotisserie Seasoned Chicken Breast
While I've used the carved meats in my bagel sandwich recipe, I also enjoy using them in chopped salads or as a snack with fruit and cheese.
So versatile – and yummy!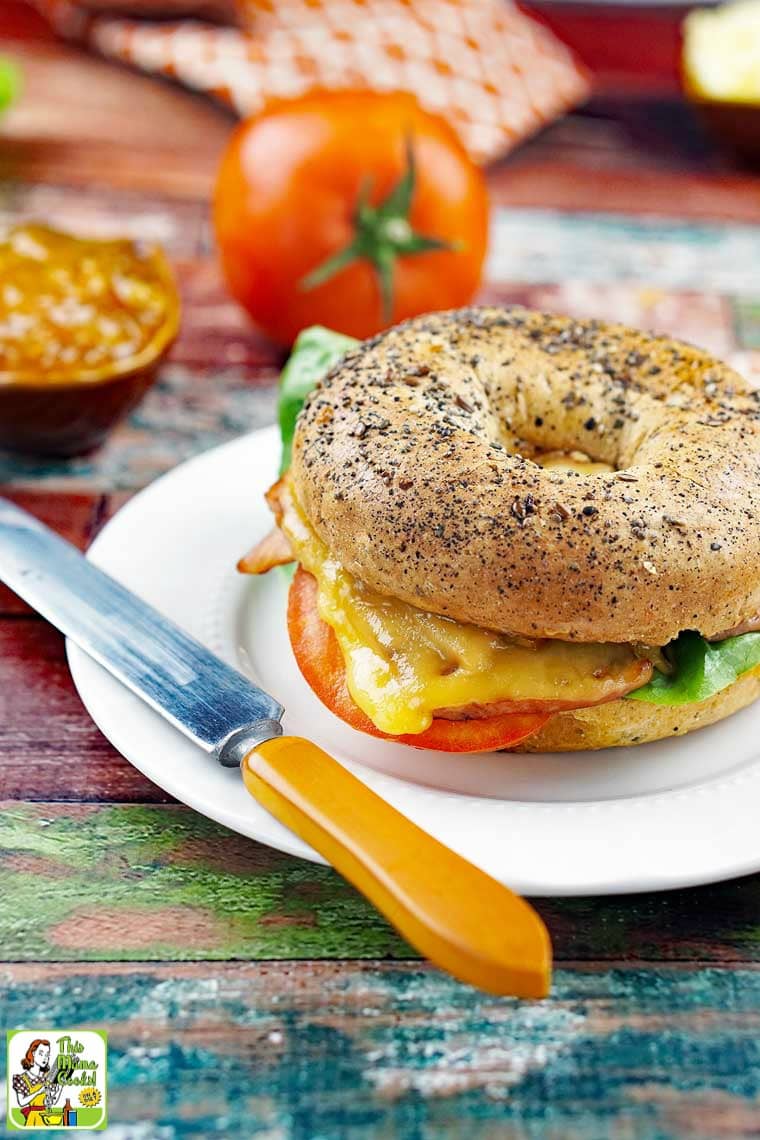 Make it a Breakfast Bagel Sandwich
Are you more of a breakfast bagel person? Add an egg to the Ultimate Bagel Sandwich!
There's no need to wait till breakfast! Here's how: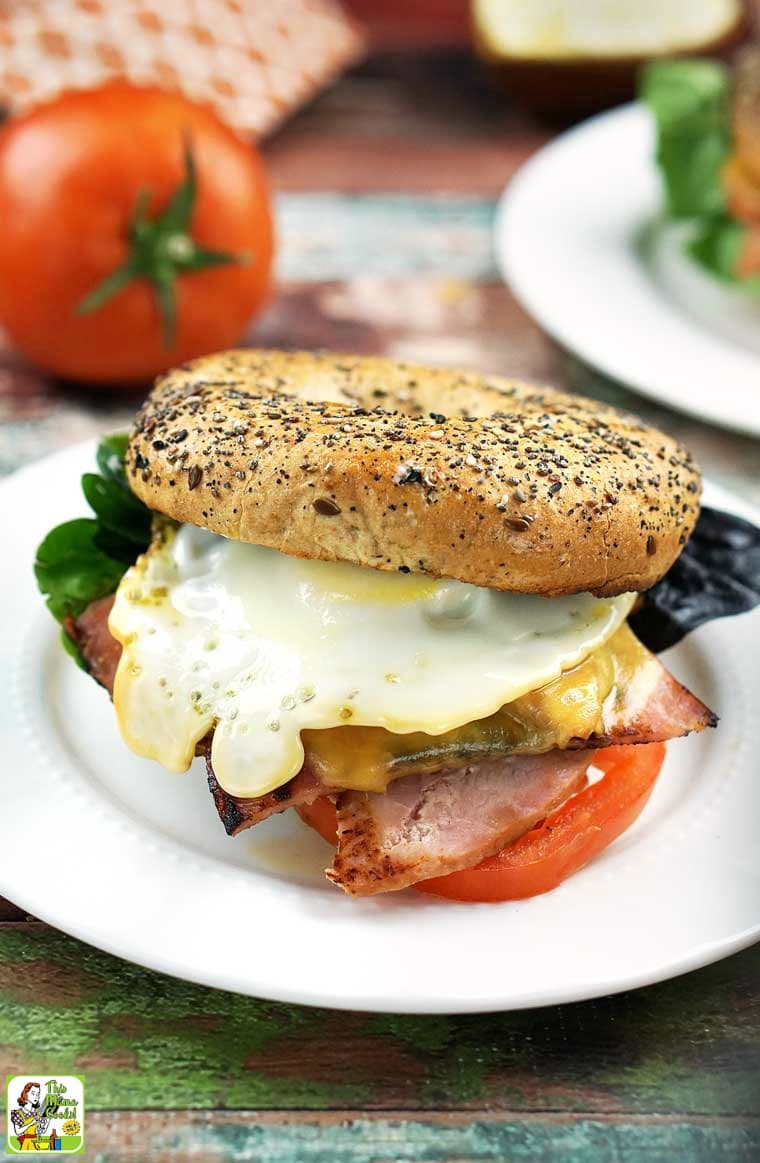 Over medium heat, cook one egg in a frying pan big enough to fry your egg and brown the Hillshire Farm Premium Carved Slow Roasted Seasoned Ham at the same time. That way you can save yourself time by cooking everything at once and you'll have just one pan to wash.
When the egg is almost done cooking (you can cook it all of the way through or runny — around you), turn off the heat and cover the ham with a cheese slice. Then cover the pan with a lid.
Then follow the remaining directions as written below.
Ingredients
1

bagel, plain or sour flavor (regular, wheat or gluten free)

Several

slices Hillshire Farm® Premium Carved Slow Roasted Seasoned Ham

1

slice deli cheese

1

tsp butter or buttery spread

1

teaspoon fruit jam

Two

thin slices tomato
Directions
Toast bagel to your liking.
In a frying pan over medium-low heat, warm up several slices of ham until they begin to brown. Cover with a lid to let the residual heat melt the cheese.
Gently spread one bagel half with butter or buttery spread. Then lightly spread the other bagel half with fruit jam.
Layer on a couple slices of tomato and a few lettuce leaves into the bottom half of the bagel. Then place ham and cheese on top. Finally, put on the top half of the toasted bagel.

Enjoy!
Servings
:
1 bagel sandwich