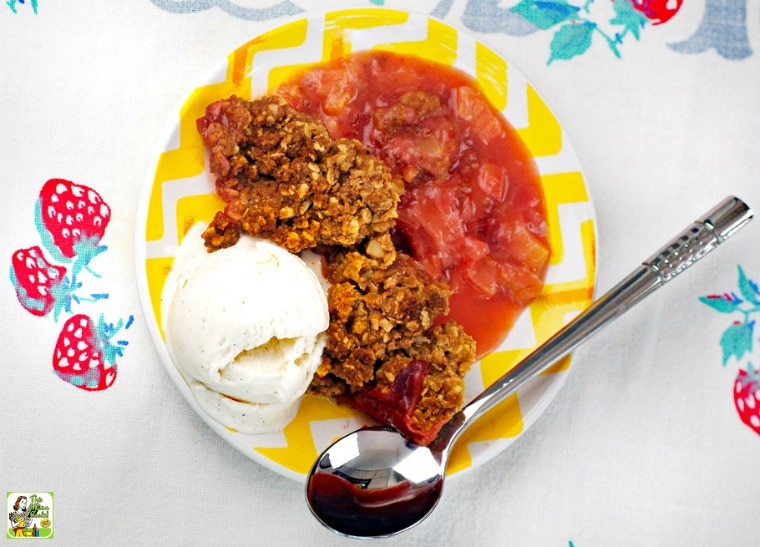 If you love baking rhubarb recipes for dessert, you must try this Rhubarb Crisp with Strawberries.
My rhubarb crisp recipe is based on a strawberry rhubarb crisp from Little Bit of Everything. I created this gluten free rhubarb crisp as part of a recipe challenge where we recreate other blogger's recipes.
I love a good rhubarb crisp and recall having an incredible one at my sister's friends house. At the time, I was pregnant with my daughter, Lucie. I felt lousy and just about all foods out me.
The rhubarb crisp served at my sister's baby shower was so good that another pregnant woman and I ate several bowls. It was life saving!
Ever since that time, I've wanted to make a rhubarb crisp recipe. When I saw the one from a Tiny Bit of Everything that Julie adapted from Food & Wine, I had to try it!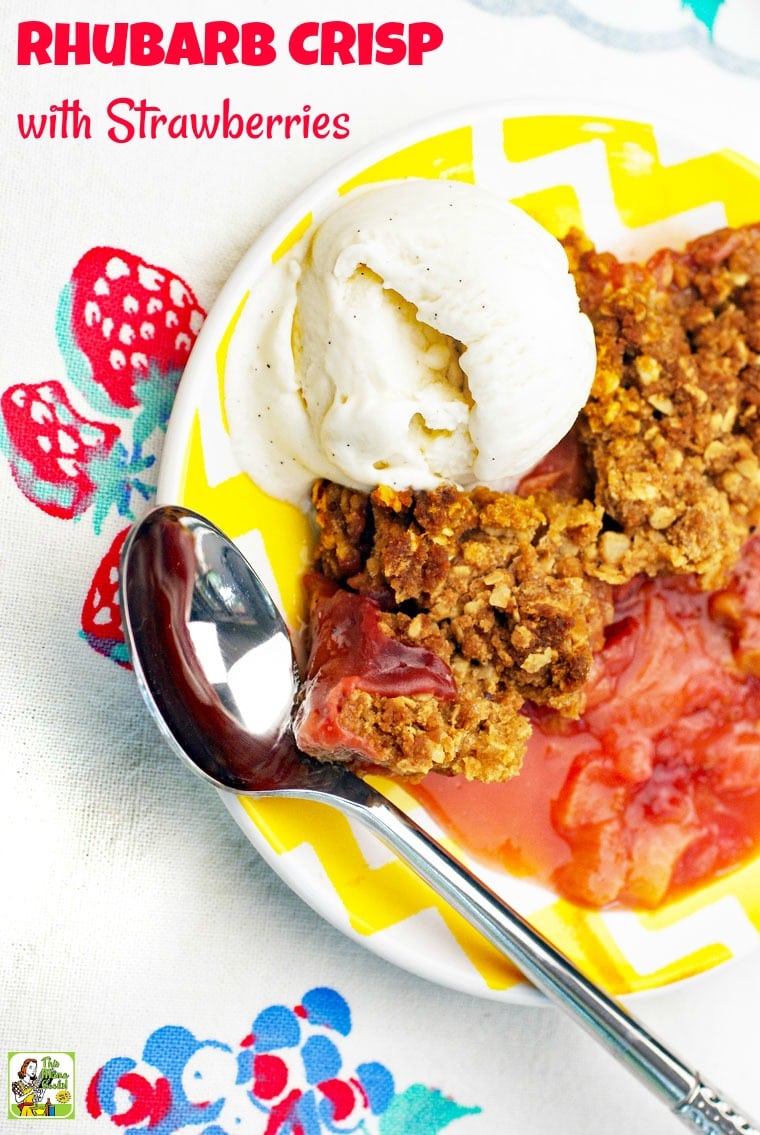 Building a gluten free rhubarb crisp with berries
Creating the Rhubarb Crisp with Strawberries gluten free was easy to perform.
First, I used an all purpose gluten free flour like Bob's Red Mill Gluten-Free 1-to-1 Baking Flour. I love this product because it cooks up like regular flour.
Amzn_assoc_tracking_id ="thmacoonadi02-20″;
amzn_assoc_ad_mode ="manual";
amzn_assoc_ad_type ="smart";
amzn_assoc_marketplace ="amazon";
amzn_assoc_region ="US";
amzn_assoc_design ="enhanced_links";
amzn_assoc_asins ="B00QW0AUN4″;
amzn_assoc_placement ="adunit";
amzn_assoc_linkid ="c77829160845fbc75ae6088731c4ff4e";